Structural Engineers with Solutions
Albertson Engineering Inc. has provided structural engineering services throughout the Black Hills and the Great Plains since 1999. With 8 licensed professional engineers, 2 EITS and a staff of 19, we can help with projects of any size. From our beginnings as a small office in Rapid City with one engineer and one drafter, we have grown to have offices in Rapid City, Sioux Falls, and Winner. We have completed projects throughout the upper Midwest region.  See below for a list of states where AEI is registered.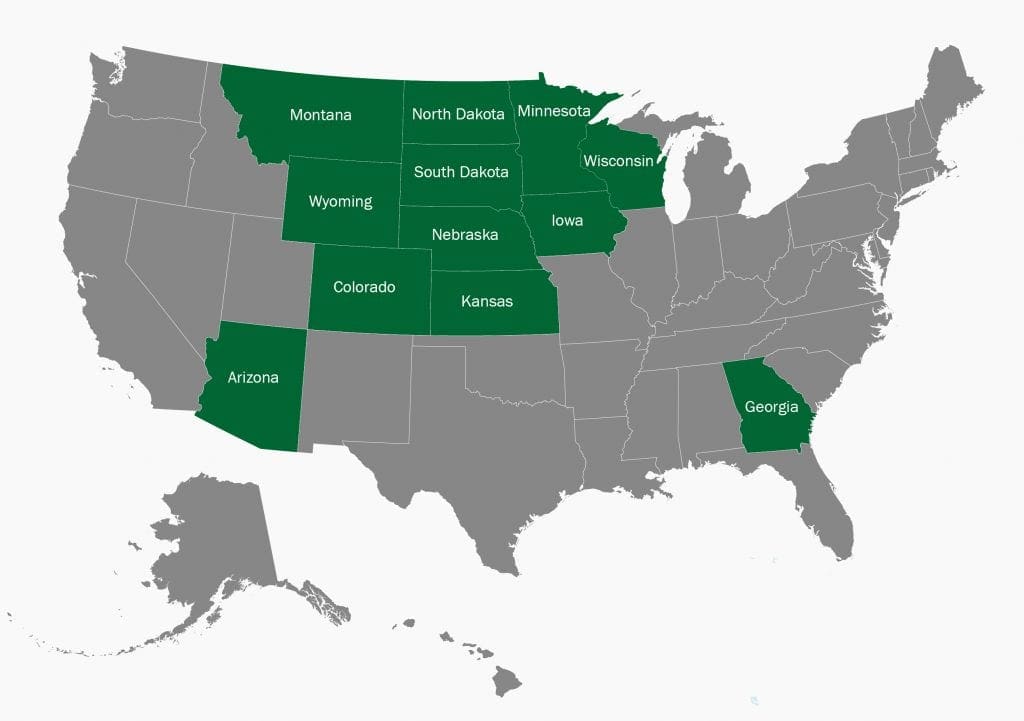 AEI has extensive experience in all aspects of new building design. Our engineers have experience with all material types, including steel, wood, heavy timber, masonry, and precast concrete.  We have experience designing projects using both the design-bid-build model and the design-build or integrated project delivery model.
AEI has extensive experiences providing services that contractors need to complete projects. These services include the following:
Light-gauge metal stud wall design
Precast design
Stair design
Temporary shoring design
Soldier pile retaining walls
AEI has the knowledge and experience to investigate and analyze existing structures to determine the what, why, and how. What caused the damage?  Why is the damage occurring?  How did it happen?  After answering these questions, AEI will assist with determining the most economical and safe course of action.